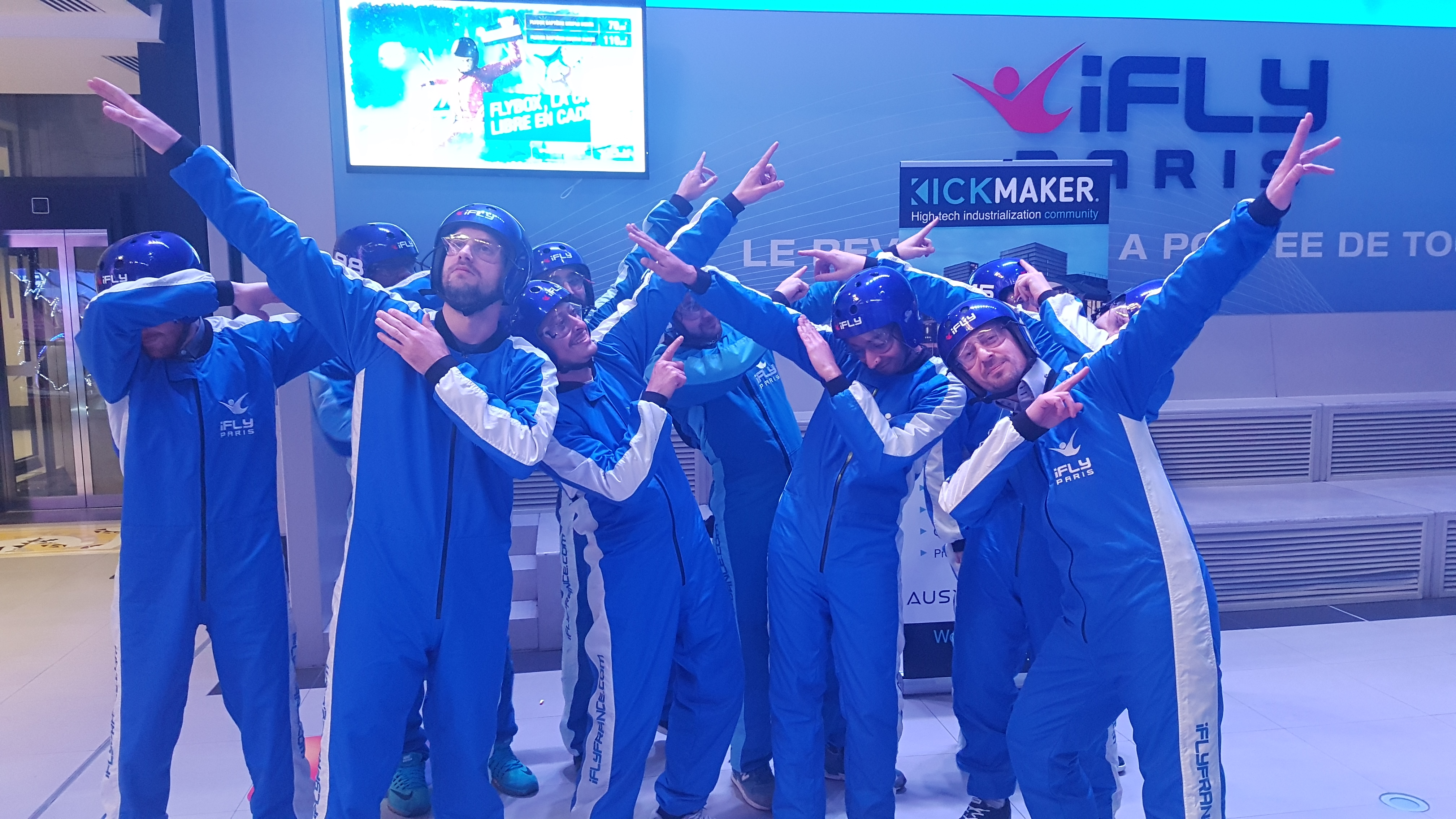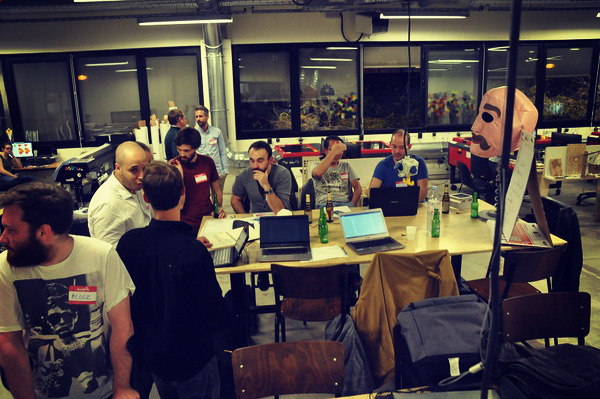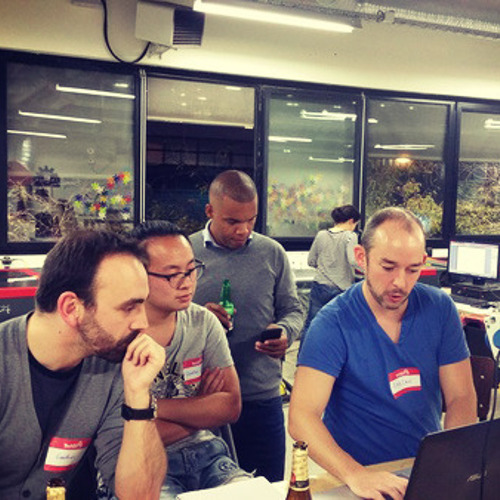 Kickers n.m [ˈkʰɪkəz]
: passionnated and passionnating talent fond of new technology with a real "maker" culture.
Passion, Goodwill & Excitment
Secret sauce : Kickschool
Join us it's cool
Part of the amazing Kickmaker Team
Discover some of the talented Kickers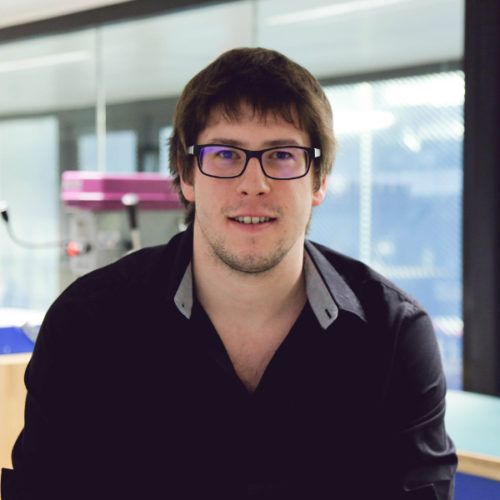 Graduated from a first mechanical engineering design degree from INSA Rennes, I've completed my training with the MSc Innovation & Entrepreneurship double diploma offered by Rennes School of Business.
Since then, I've been developing and developing my skills within Kickmaker as a mechanical engineer with a focus on start-ups.
Startups lover – Mechanical engineer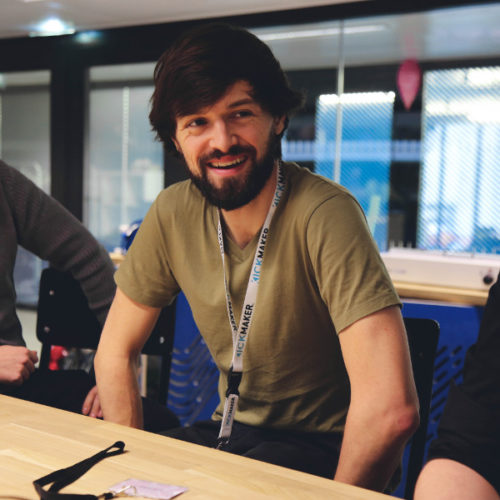 At the end of my master's degree in industrial design, I focused almost exclusively on high-tech because I am passionate about it. I am fond of working on a project from concept, skit and design thinking to modeling and final industrialization. After having worked with hardware gamer (Roccat GmbH) and drones (Parrot), I joined kickmaker with the aim of developing innovative projects and products with high technological value.
I am also passionate about FPV racing (drones) and my homemade lasagna is starting to be really good.
Drones raiser – Industrial designer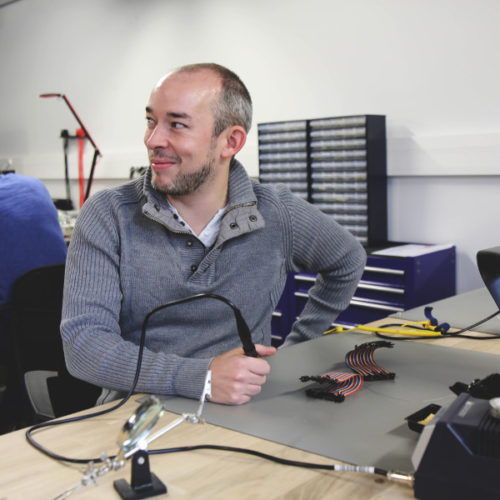 Specialized in mechatronics, I acquired for more than 15 years skills in the fields of mechanics, electronics and computer science. Professional trainer in the design and management of aerial drones, I realized several world premieres in missions operated by drones ranging from the delivery of packages (2 years before Amazon launches its first tests ...) or sensors to spraying liquid precisely in hard-to-reach places, which has earned me several TV spots!
I am passionate about all HighTech products, IOT, and all flying objects identified or not 😊
Padawans formative – Mechatronics Engineer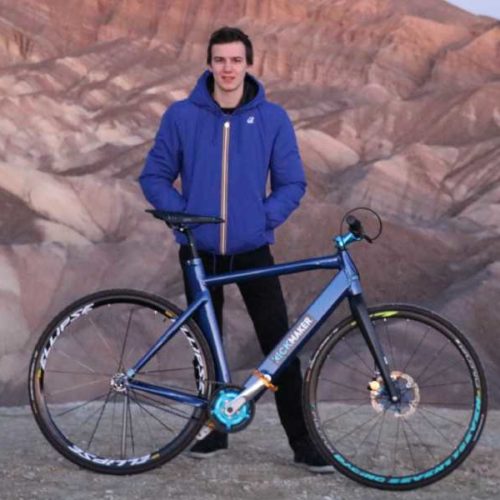 Fascinated about the creative aspect of the engineer job, I always had personal projects that allowed me to increase my knowledge of the engineering environment but also to make my studies always more exciting. This is how I obtained a degree in engineering, in mechatronics accompanied by a multitude of projects. I particularly like being able to work on a project from the creation of the concept to the finished product that can be manipulated. I turned to high-tech products in the quest to continuously increase my skills, but especially to be at the heart of innovation. All these expectations I filled at Kickmaker by working as close to innovative and technological projects.
Also passionate about mountain biking I realized several frames of bikes with which I am engaged in competition when I am not with the beautiful and big community of Kickers!
Bike lover – Mechatronics Engineer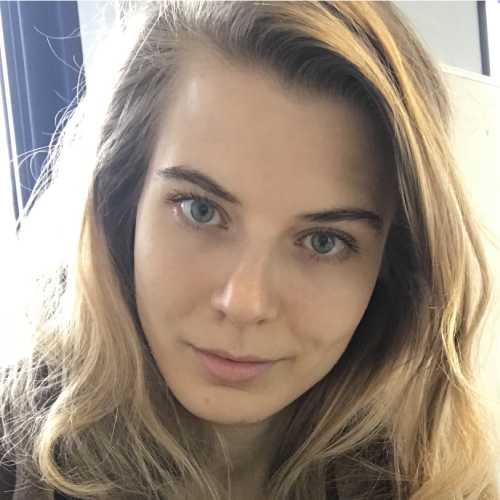 After a double degree in Mathematics and Computer Science, I did a Master 2 in Artificial Intelligence at Pierre and Marie Curie University. I have been working for a year now with Kickmaker where I try to solve problems using machine learning.
I am sporting high level in climbing: my great passion for 15 years. I am also a 'world citizen' - having grown up in 3 continents 😊
Extrem climber – AI consultant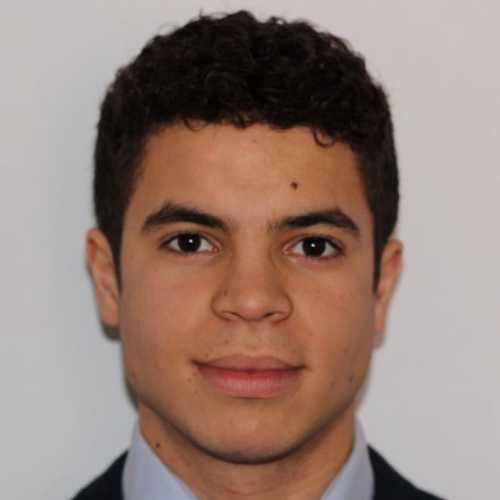 Passionate about technique since my young age, I quickly turned to mechanics. Bisontins of birth (this high place of gastronomy franc-comtoise!) I studied at INSA Lyon. I first worked 1.5 years at NFM, a heavy machinery company, which designs and manufactures tunnel boring machines.
In early 2017, Kickmaker contacted me to join their team, I quickly found people strongly involved in their project, with many enthusiasts in other areas than mine. My first assignment was at Yellow Innovation, a startup with creative minds, and needs in technical, software, electronic and mechanical resources. We have developed together an industrialized version of the product Monimalz, a connected piggy bank that helps children manage their budget. Currently I am at Stago, as a mechanical development manager of a machine that allows the operation of a medical instrument bay, useful for the 10% larger laboratory.
Crazy mechanical lover – Mechanical engineer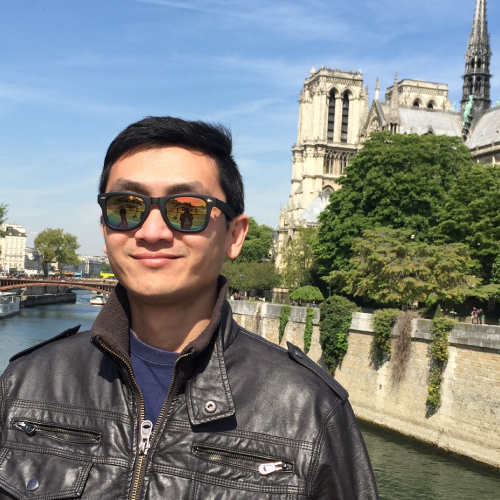 While doing his Ph.D., he's seen many talents.
While creating his startup, he's found much passion.
Then at Kickmaker, he finds talents and passion.
Yes, both of them!
He is a happy Kicker. Be like him.
Accomplished Kicker – Mechatronics Engineer
After been graduated from "Mine engineer school" specialized in polymer and composite technologies, I went to China and help the planet by bringing technological innovations to European consumers and the world.
I acquired transversal capabilities, developing product lines in LEDs and safety equipment and then working on the industrialization of Nao, accompanying its production and ramp-up in China.
Ranging from R & D and development to production and quality control, I've acquired complex project management capabilities and expertise in the industrialization of products with a technological breakthrough.
Passionate about sliding sports (snowboarding, wakeboarding, kitesurfing) and diving, I like action and nature.
Action man – Industrial project manager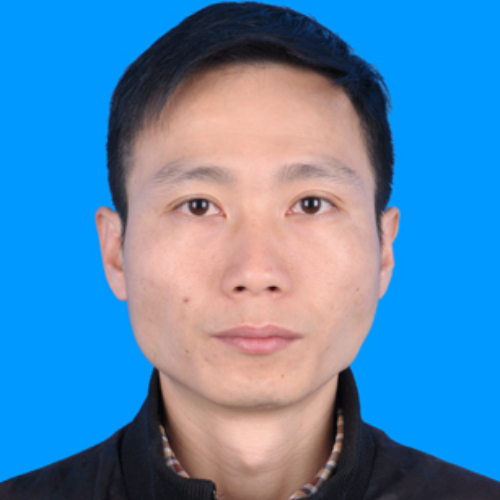 During my career of the past years, I went in for NPI and PM. Finally, I found that I always love the NPI relevant works, and with no doubt, I took the opportunity of coming back to NPI field when Kickmaker showed me the chance. Because, while a new project comes, various troubles come together, I cannot stop myself to enjoy the process of trouble shooting, I always do it well, these give me great sense of achievement. And Kickmaker is a big passional team, everyone works hard and responsible, I can't find a better choice than growing up with Kickmaker.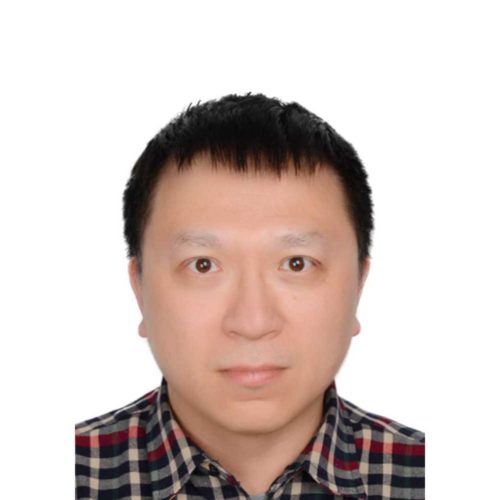 As a quality expert, I have been working on quality management for nearly 20 years, including PSA, VOLVO, ALTRAN and so on. Just joined KICKMAKER, this energetic and creative company, I enjoy working together in this open, cooperative and fast growing team. At the same time, I am also willing to contribute my knowledge and experience in quality management for the industrialization project.
In China, we have also gained more and more recognition of the customers of the automobile industry, providing comprehensive solutions and services for their supplier management.
Then at Kickmaker, he finds talents and passion.
Yes, both of them!
He is a happy Kicker. Be like him.
Quality expert – Quality engineer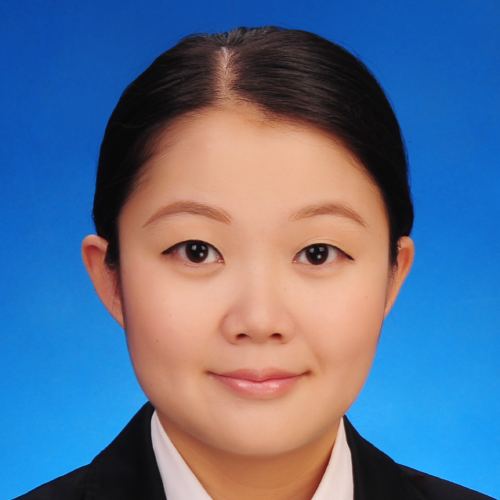 8 years HR working experience in Automotive, Mechanical and Electronics Industries. Solid and hands-on experiences on Recruiting, Staffing, C&B and Employee Relationship in China. Provide advice and support to Business Leaders and Kickers with HR related matters. My major is on Engineering, which has trained my logical ability and make it easier for me to communicate with Technical Talents. Kickmaker runs for high-tech innovation business and design, which lead us to create an amazing future.
Talent hunter – China recruiter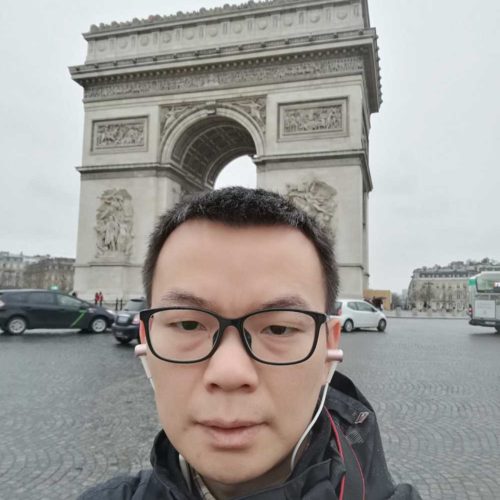 I'm hardware test engineer with more than 15 years' experience in the field of consumer electronics. At the same time, I'm also fascinated by electronics design and programming. That's why I've focused on this job more than 15 years.
During my occupational history, I support for many of different customer, like Microsoft, IBM, Nvidia, Parrot, etc.. the rapid renewal motivate me to learn new skills continuously to meet new requirement, this is challenge also opportunity to improve myself. Life goes on and learning goes on, it's my creed.
Fast maker – hardware test engineer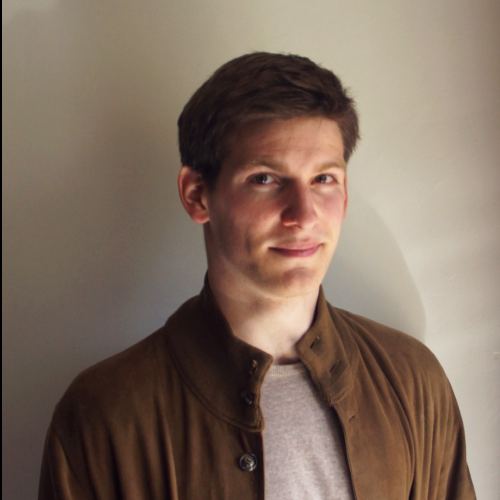 The projects I enjoy most are about hardware, from concept to user, with passionate multidisciplinary teams. It is crucial for me to continue to learn, to stay curious and daring at the intersection of art and engineering.
Slightly hedonistic on the edges, I am regularly tempted by SpaceX takeoffs, Da Vinci codices or art projects. Also attracted by entrepreneurship, my goal is to begin a cultural transformation of the kitchen through robotics and AI. This project was initiated by developing Fostra, an application of nutritional recommendations for our daily recipes.
Jack-of-all-trades – Mechanical engineer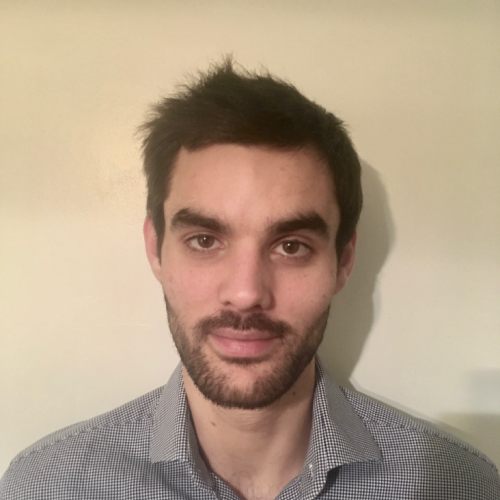 Always been passionate about making, I joined the school of Arts Métiers in Lille to get closer to the sector of the industry. I was then hired for two years in a Parisian startup where I designed and produced connected objects in the medical sector before joining Kickmaker to take on even more crazy challenges in this company that is not afraid of anything!
Outside of work, I enjoy life in Paris like any other 25 year old.
Passionnate maker – Mechatronics engineer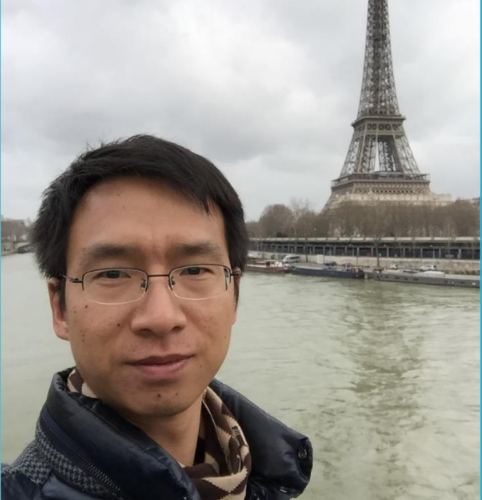 All the high-tech products are inseparable from industry, just like the theory
cannot be separated from practice.
Me, like the other experts/specialists already been in industrialization area for
15+ years, working at this young startup passionately, following this promising
community devotedly, and waiting for you with enthusiasm.
We KICK from MAKE, provide industrialization solutions.
We KICK with MAKER, bring sketch into shelves.
We KICK at MAKING, make dreams into reality
Want to join? #Haveabreakhaveakickjob